The Impact of Social Signals on SEO Website Promotion: Increasing User Engagement
A social network is an environment where you can not only communicate but also share unique content, thereby promoting your business. Social signals received by search engines can enhance brand visibility and increase website traffic.
There is no definitive opinion on whether social signals directly influence a website's rankings and the effectiveness of organic search ranking. Moreover, SEO specialists tend to believe that the links shared by website visitors are not beneficial for search engines. Consequently, you do not receive any feedback from it.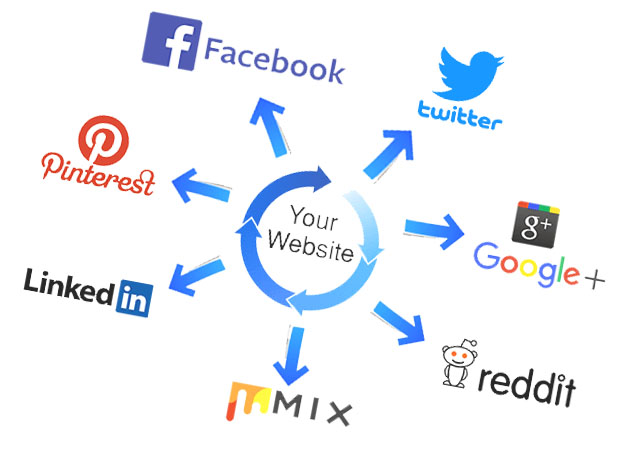 However, negative responses should not be taken for granted. By regularly promoting your website through social media, you can reap excellent rewards.
What are Social Signals: Who Needs Them and Why
Social signals are one of the external factors used for website promotion. There is still no consensus on the effectiveness of this approach. However, search engine leaders such as Google and Bing assert that paying attention to social channels is always necessary, especially for young websites that are just starting to grow.
In the past, ranking factors were processed by search algorithms, with minimal human involvement. Now, the number of mentions a website receives on social media cannot be ignored. When users regularly recommend a website or post about it on their social media profiles, they send a signal that the content is interesting and can reach a larger audience.
This method is somewhat reminiscent of acquiring backlinks from external sources. The more websites link to a particular resource, the more trust it garners.
If you believe that using this method for website promotion is a waste of time, we regret to inform you that you are simply depriving yourself of an additional chance to promote your brand. For example, sharing a brief preview of an article on social media can lead to comments, votes, and discussions. This, in turn, increases the popularity of the content and your website, making users socially engaged.
However, there are nuances to consider. A link from social media to a website page does not always indicate quality to search engines. As Google previously stated, pages from social media are indexed just like other web pages, and social links cannot be considered traditional backlinks.
It happens that users click on a link not because of interesting content, but simply to engage in discussions or ridicule the site, controversial photos, etc. In this case, the site may be interesting but not from a professional standpoint.
For example, even if thousands of users visit your site from Facebook, it is not always a direct indicator of your website's quality for search engines.
But there is another side to the story: such social signals can be beneficial. They are important for informational pages and informational searches. If users actively share your information, like it, and recommend it for reading, search bots will not overlook such content.
Any news has a tendency to become outdated, and freshness of information is important for search engines. The less frequently a material is updated, the quicker its activity and relevance decrease.
For example, amendments or additions are made annually to the legal codes of USA. If your links lead users to outdated, unupdated material, the relevance of that information diminishes, and it becomes pointless to display it.
However, if you supplement outdated content with new, relevant information, users will visit your site more often, repost, and like it. Such social signals indicate to search engines the relevance of the material. This is an important social factor for promoting informational content.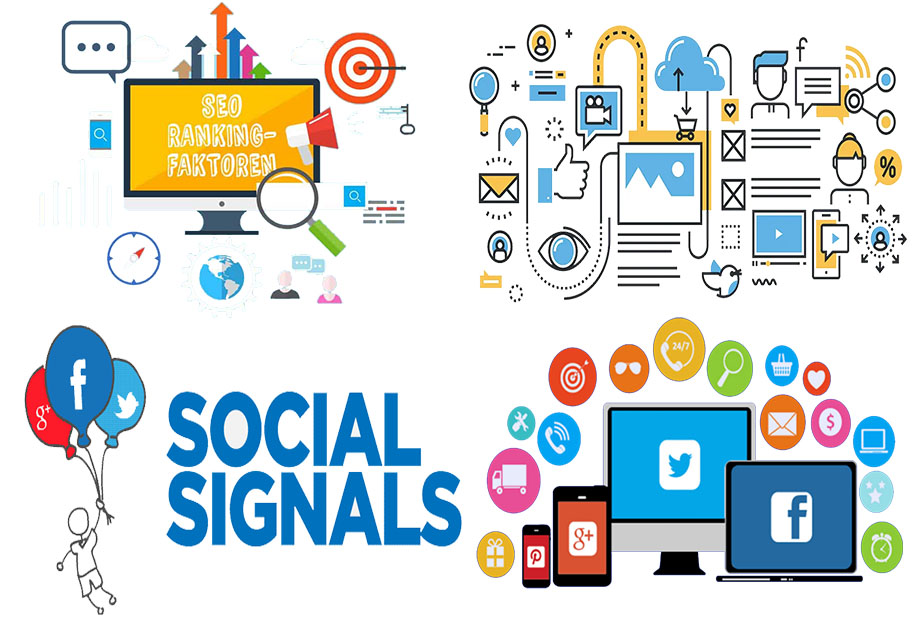 Regarding commercial material, freshness and relevance signals are not as crucial. Moreover, it is not possible to strengthen them using social signals. Therefore, the focus is better placed on informational and news content.
Several Simple Tips for Promoting a Website through Social Media
Register on Social Networks


Start by creating an account, group, or community on popular social networks. The more relevant social networks you engage with, the better (as long as they are popular in your region).
After registration, focus on publishing content. It's not just about sharing any information or news announcements. It should be high-quality material that users would want to share on their own profiles, spreading it virally. Optimize the content itself, as SEO content should answer users' questions. This can help you achieve leading positions in search engine results. If users navigate through your site and spend time on each page, search engines interpret it as the content being genuinely useful and relevant.
Page Design


Enhance your quality content with an appealing page design on social media. You can use special markup formats (OGP.me markup) for your pages, which allow you to control the social snippet.
A social snippet is a brief piece of information about your page that is displayed when you share it on Instagram, Twitter, Facebook, etc. It includes an image, a headline, and a few lines of description. Every day, we come across snippets with various designs. Therefore, pay attention to this aspect and approach the design seriously. The best way is to involve a designer for this task.
Create a YouTube Channel
In addition to utilizing social networks to attract users and search engines, don't forget about the value of video content. This includes videos about your website on a YouTube channel. The more views and engagement you generate, the stronger social signal you provide to search engines.

Engage SEO Specialists
If you are using multiple social networks, it's important to approach each one individually. Handling all social networks alone can be challenging for a single person, especially in larger companies. Therefore, if resources allow, consider involving a team of SEO specialists to promote your content and fine-tune the results.

Set Up Automatic Posting
Configure automatic posting on social networks. This is a great option when you have a heavy workload and limited time for publishing informational content. All you need to do is utilize the RSS format for automation.
How does it work?
To begin, go to the code of your website by pressing CTRL U and find the line with RSS. Once you have the RSS feed, to set up automatic posting on social networks, you need to search for "RSS to" in Google and specify the social network's name, such as Facebook, Instagram, or Twitter for posting. You can choose any free service.
For example, the service FeedBurner works with RSS feeds.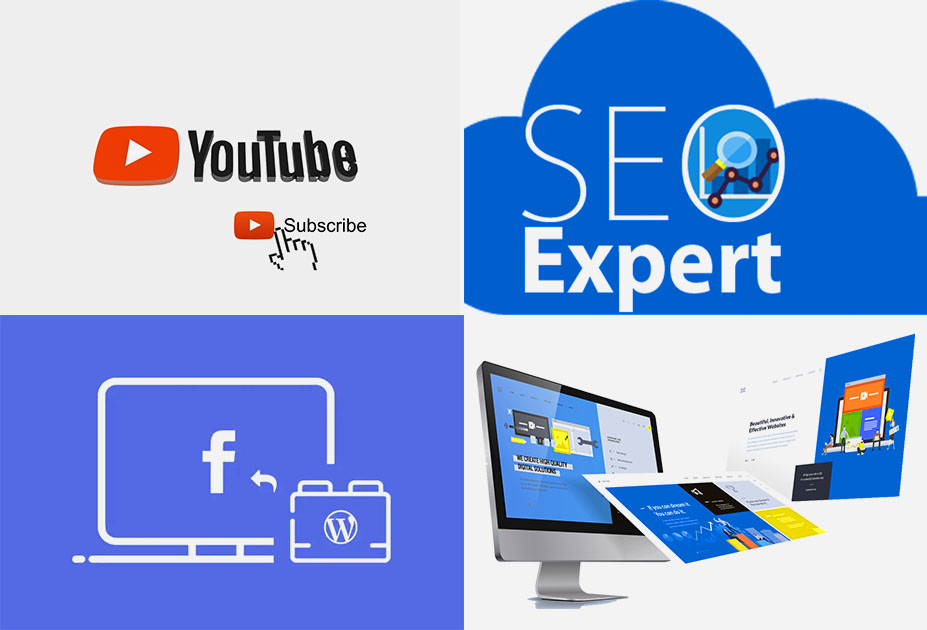 What do you need to do? The workflow is as follows:
Access the chosen service and paste the RSS feed URL.
Click Next and go to the Publishing tab - Social settings.
Add your account and adjust the settings.
This process will only take a few minutes. After that, you should focus on page markup.
How to Increase the Number of Subscribers?
Increasing the number of subscribers on social media is an important aspect that deserves attention. If you want to do it naturally, without resorting to artificial methods of boosting social signals for website promotion, you'll need to be patient as the process can be time-consuming.
But it is worth it because what matters more than the quantity of subscribers is their engagement with your brand.
Here are several ways to organically attract your target audience:
Advertise your brand not only on social media but also on other websites, and utilize email newsletters.
Regularly update articles and provide useful and valuable recommendations.
Respond promptly to user queries and actively engage in discussions with other visitors.
Anticipate what users would want to learn from your content.
Create content that sparks discussions and encourages user participation.
Active and engaged accounts will attract subscribers more quickly and lead search engines to your website, compared to simply buying social signals and waiting for your site to rank high in search results.
Remember that working on social media should be combined with SEO efforts, including contextual advertising and offline PR campaigns.