Step-by-Step Guide to On-Site Optimization
To make self-promotion in search engines truly effective, it is important to have a clear understanding of what you are doing and why. Let's go through each step in detail.
Step 0: Checking the Site for Technical Errors Yes, this is the first thing you should do before attempting to promote your site in search engines.
If your site is slow and malfunctioning, all other manipulations will be pointless.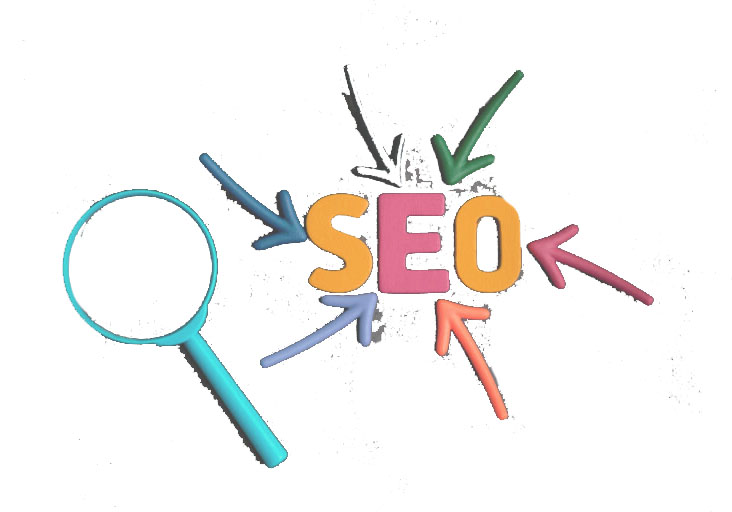 Here is a simple checklist you can do on your own:
Check the loading speed of key site pages using the free service provided by Google. It will also provide recommendations for improving performance.

For comprehensive site checks on a regular basis, you should connect it to Google Search Console. We have a detailed guide on how to do this. With this panel, you can:
Check the correctness of the robots.txt and sitemap.xml files (if you already have them, learn about sitemaps here).
Identify broken pages (pages with a 404 not found response code).
Identify server issues (when there are many pages with a 505 response code).
Check the correctness of the mobile version of your site and much more.
Check the site's indexation. To do this, use the Google operator site:. Here's how to use it: enter the query site:https://site.com in the search engine. The results will show all the pages of your site that have already been indexed. If important pages such as the homepage or categories are not indexed, it's a cause for concern. Check if your site has been penalized by the search network. You can learn more about this in our article.

Check for any errors in the site's markup. This can be done using convenient validators, such as the one provided here. If there are errors, you need to pass them on to the developer who created your site.

Check the site's display correctness in different browsers and on different screen resolutions.
Technical analysis is a complex process that requires a certain amount of knowledge and experience. Without them, attempting to optimize your site for SEO on your own may lead to critical errors that can hinder all subsequent manipulations. If you have a large site with numerous pages, such as an online store, we highly recommend seeking professional help. Idea Digital Agency, an internet marketing agency, offers comprehensive search engine promotion as well as individual SEO services, including site audits. Based on the results, you will receive a detailed report describing the identified errors and their solutions.
Step 1: Collecting the Semantic Core
Semantics play a crucial role in website promotion, so it's important to dedicate maximum attention to collecting them. The set of search queries that characterize the product, service, or information you provide is called the semantic core (abbreviated as SC).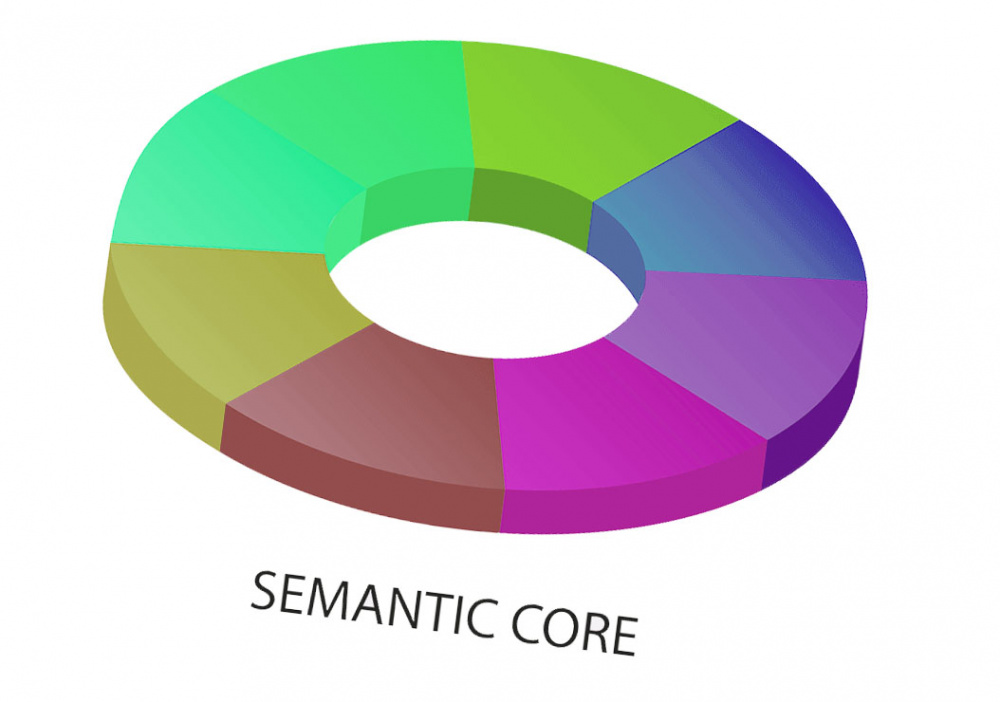 You can gather it using various tools:
Serpstat
Keyword Planner
SemRush
KeyCollector, and others
With the help of these tools, you can effectively promote your website in search engines on your own. However, when collecting semantics, it is essential to determine the main informational message of the pages for which you will be collecting search queries. The more precisely you define it, the more targeted traffic you will attract, and the higher the likelihood of achieving your desired actions, such as form submissions.
What should you pay attention to during collection? First and foremost, frequency.
Frequency indicates the number of times a query has been searched in the last month. The higher the frequency, the more difficult it will be to rank in the top results because the competition is also higher. It's better to focus on queries with lower frequency, as it will be easier for you to reach the top positions.
If you are focusing on self-promotion of a website in Ukraine, gather keywords with a focus on Ukraine. For English-language websites, study semantics specific to the countries where you intend to expand. Any service can be easily configured to search for semantics for a specific country.
While collecting the SC for your site, don't forget to analyze your competitors. Study their semantics, especially those who are in the top five for the most interesting queries to you.
Step 2: Working with the Website Menu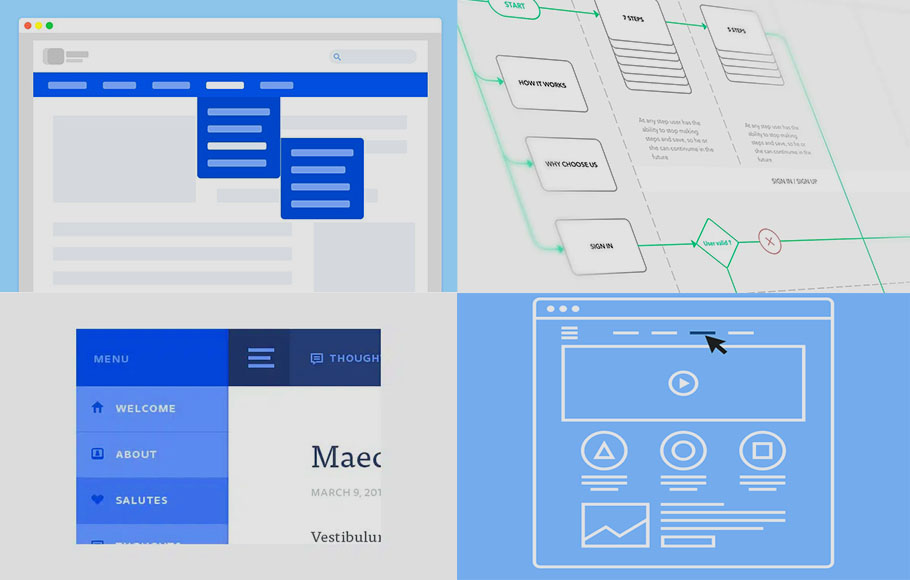 Before promoting your website in search engines on your own, ensure that your potential clients find it user-friendly. The more comfortable users feel on your site, the higher the likelihood of conversions, such as service orders, product purchases, callbacks, and more. This applies not only to design decisions but also to the implemented menu.
Here's what you need to check:
Do the menu item names correspond to the content on their respective pages?
Are the pages correctly grouped into categories and subcategories?
How many levels of nesting are there in your menu? Try to avoid excessively long chains of nesting (more than three levels).
When creating a new category, make sure there is relevant semantics associated with it. Promoting a category without any related semantics will be much more challenging.
Step 3: Working with Website Content
Safe self-promotion of your website in search engines should include careful and meticulous work with content. You can no longer simply insert all the collected keywords into a single block of text at the bottom of the page—such an approach was relevant in the early days of the internet and Google. Nowadays, doing so can easily lead to penalties and a drop in search engine rankings.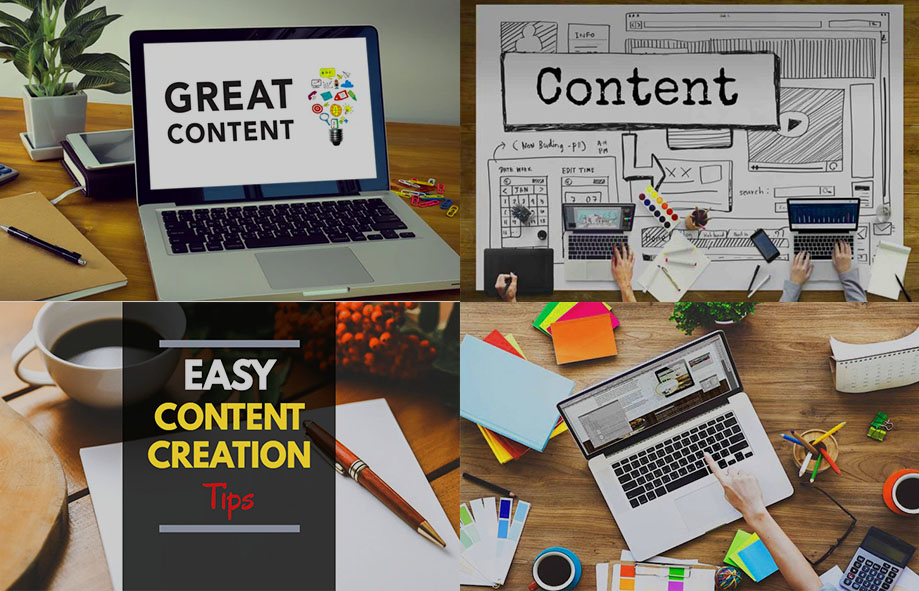 Google's main priority is to provide users with the highest quality, comprehensive, and relevant information. Therefore, when considering how to optimize your site on your own, particularly in terms of content, focus on the following indicators:
Quality: Your texts should be genuinely yours, so ensure uniqueness. Equally important is avoiding keyword stuffing, which refers to excessive use of keywords in the text. You can check these indicators using numerous services, both free and paid. Search for "check text uniqueness" on Google to find a list of such services. Quality also encompasses the content itself. Write for people, incorporate personal experiences in your articles to make them as useful as possible for users. Google appreciates this type of content.

Keywords: Utilize the collected semantic core to optimize your texts. Users should be able to find your articles through search engines with the help of keywords. However, be cautious when adding keywords. Self-optimization should be careful and deliberate. To avoid over-optimization, we recommend following the formula of one keyword per five hundred characters (excluding spaces). Try to place them evenly and organically.

Headings and Subheadings: If you're running a blog, create attention-grabbing and noticeable titles for your articles. They should pique users' interest and make them want to learn more about the topic you're discussing. Avoid "clickbait" or misleading headlines. Instead, use the most relevant and frequently searched keywords from your collected semantics. Subheadings make the text more readable by dividing it into meaningful sections. Add H2 and H3 subheadings every 500-700 characters, while maintaining the hierarchy (H1-H2-H3). Other pages on the website should also have headings, with the H1 heading being mandatory (only one H1 heading per page) and subheadings of other levels as needed.

Links: This is another important aspect to consider when optimizing your website for search engines without professional assistance. First and foremost, implement internal linking—add links within the text to other pages on your site. This helps search engine bots to quickly index new pages and understand the structure of your website. Link pages in a chain—link the first to the second, the second to the third, the third to the fourth, and so on. Place more links to more important pages (homepage, categories, subcategories). When adding external links, do so cautiously—give preference to reliable and reputable sources, such as Wikipedia.

Images: Whenever possible, use unique and optimized images. Ensure they are not too large in size. When adding images to a page, always include ALT text. Formulate the ALT text based on your collected semantic core. This way, your images will be displayed for various search queries in the "Images" section of Google, increasing the likelihood of users visiting your page.
Self-promoting a website in search engines through SEO can come with disappointments, and there are several reasons for this
High competition: Especially in certain niches where the top 10 results are occupied by websites that have dedicated teams of experienced specialists continuously working on optimization. It can be challenging to compete with such websites on your own.

Lack of creative and unique ideas: Without fresh and innovative ideas that help you stand out from other websites, you may experience stagnation, where your efforts yield minimal results.

Constant changes in search engine algorithms: Algorithm updates can significantly impact website traffic. Without knowledge and experience, it can be difficult to understand what has happened and how to address it effectively.
While our step-by-step guide to self-SEO optimization can undoubtedly be helpful, it's essential to realistically assess your capabilities. If you see intense competition in your niche or are unable to dedicate a significant amount of time to promotion, it may be wise to seek the assistance of a specialist.