SEO indicators to analyze and tools for their analysis
Let's note right away that this list of indicators is quite universal and relevant for almost all e-commerce directions. Yes, in some cases, certain data may be less relevant, but overall, we recommend focusing on this list.
Organic Traffic
Organic traffic refers to the type of traffic that a website receives from search engine results without payment for advertising placement. In other words, it solely refers to search-driven visits. Your overall traffic may come from multiple sources (search engines, social networks, direct search, other websites).
However, we are specifically interested in "organic" traffic. Consistently increasing organic traffic indicates that your SEO strategy is working and the number of potential customers is growing.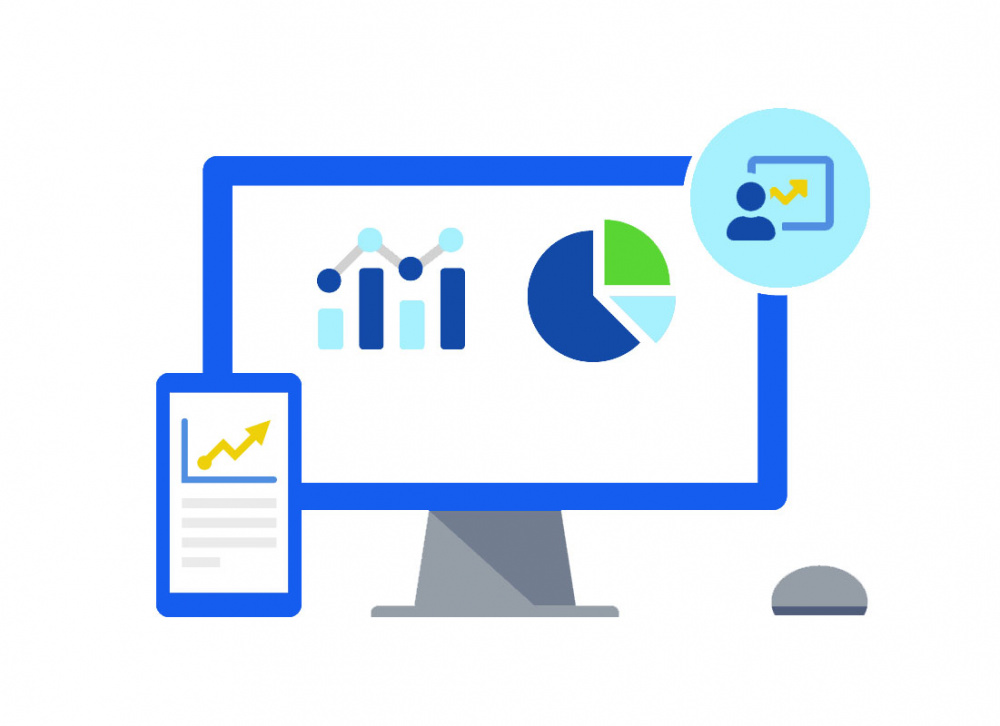 Tracking organic traffic is easiest with the help of Google Analytics. This information is available to website owners or optimizers and is provided completely free of charge. You can track changes over an extended period and compare overall traffic and search traffic metrics.
CTR
CTR stands for Click-Through Rate, which is a measure of how clickable your website links are in search engine results. It is calculated as the ratio between the number of impressions and the number of clicks. For example, if your link appeared in search results 100 times and users clicked on it 10 times, then the CTR would be 10%.
This indicator allows you to objectively assess how well your headlines, meta descriptions, and URLs are performing in attracting an audience. If your CTR is low, it means that you need to improve these elements and make them more relevant and appealing to your target audience.
Once again, you can conveniently and free of charge track it using Google Search Console in the Performance section.
You have access to view CTR by page, query, or device. It is recommended to analyze all these parameters to obtain objective information at all levels.
Exit Rate
While the previous metrics were probably quite obvious for most of you, Exit Rate might not be as familiar. Exit Rate refers to the so-called exit pages that users view before leaving your website. These are the pages that cause visitors to lose interest in your site and your overall offering.
Exit Rate is an extremely important metric that helps you understand what exactly is driving away your potential customers and what needs improvement or changes to reduce the number of exits. If you notice that a significant number of users are leaving after visiting a specific page, it indicates that particular page needs further refinement.
You can also track Exit Rate directly in Google Search Console: Behavior > Site Content > All Pages. In the table, you can find the "% Exit" column. This is where you can identify the pages from which users most frequently leave your site.
To reduce the number of such exits, follow these tips
Ensure that the page layout and content structure are clear: Make sure your page layout is easy to navigate and that the content is organized in a logical and user-friendly manner. Avoid cluttered designs that can confuse or overwhelm visitors.

Add clear internal links and calls to action: Include relevant and prominent internal links within your content to guide visitors to other valuable content or pages on your website. Additionally, use compelling calls to action to encourage users to take specific actions, such as subscribing to a newsletter or making a purchase.

Incorporate high-quality content, including visuals: Engaging and informative content plays a crucial role in keeping visitors on your site. Use high-quality images, videos, and other visual elements to attract and captivate your audience. Ensure that the visuals are relevant and enhance the overall user experience.
Pages Per Session
This is another important metric that demonstrates audience engagement and interest in your offering/content. Typically, a higher number of pages per session is considered better. However, in some cases, a large number of viewed pages without any further targeted actions may indicate that the website has confusing or unclear navigation, causing users to spend more time searching for information and not always finding what they need.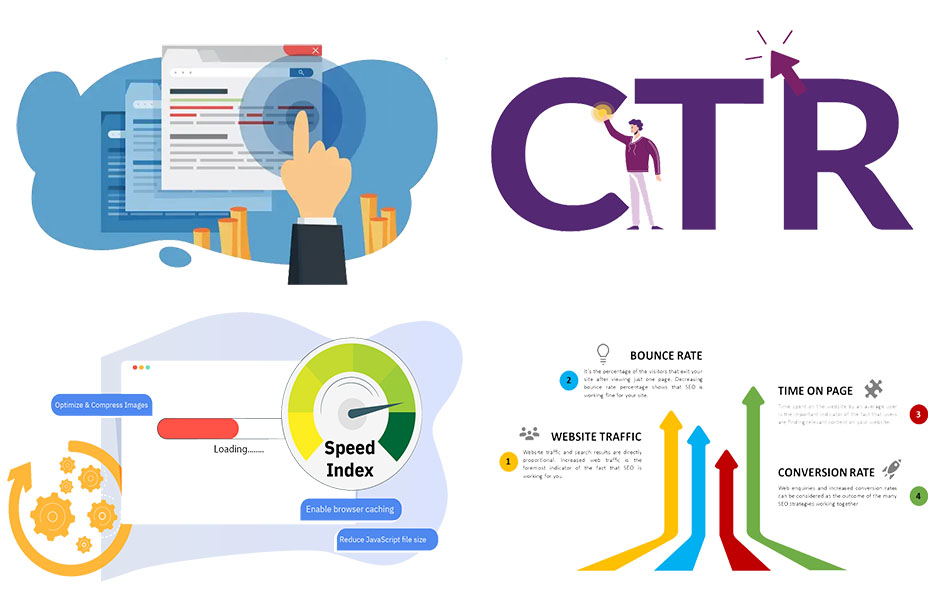 Page Load Speed
Page load speed is a critical SEO ranking factor for Google. It directly affects the ranking of a website in search engine results.
In general, the recommended page load speed is 1-3 seconds. However, this depends on the specific pages and websites in question. For example, large e-commerce stores or marketplaces may have slightly slower loading times. Nevertheless, keep in mind that the longer a page takes to load, the more likely a user will abandon it and close the tab. This negatively impacts user engagement metrics and influences the website's ranking.
To analyze this metric, navigate to Behavior > Site Speed. Here, you can see the overall load time for all pages and individually check the load times of each page.
By monitoring and optimizing the pages per session and page load speed, you can enhance user experience, improve engagement, and positively impact your website's performance in search engine rankings.
Backlinks
Backlinks to your website still remain one of the key ranking signals for Google. However, it's important to emphasize that in this case, the quality of the links is more important than the quantity. Having 10 links from authoritative sites is better than having 100 links from spammy and irrelevant sources.
To analyze and track the external backlink profile, we recommend using tools like Ahrefs. With this tool, you can see a list of referring domains, the pages they are linking to, and the domain rating of those websites.
Top Keywords
When optimizing your website for targeted keywords, it's important to monitor changes in your ranking for those keywords. This allows you to assess your current share of visibility in search results and make decisions on further optimization for those queries or focus on other keywords where you aim to improve your ranking.
For tracking keyword rankings, you can use position tracking tools like Semrush or similar tools. They provide reports on search positions, allowing you to track changes over time and evaluate the improvement in overall visibility in search results.
Number of Pages Crawled per Day
This is another less obvious metric that we recommend monitoring. A high crawl rate by Google's search bots indicates that your site doesn't have critical errors that hinder indexing. Plus, it helps achieve a higher ranking in search results.
It's worth noting that Googlebot allocates a certain amount of time for crawling a website. If it doesn't manage to process all the pages within that time, those pages won't be included in the index. This likely indicates technical issues on the site that need to be identified and fixed.
While increasing the crawl speed doesn't always directly lead to an increase in a site's ranking, it's an important technical SEO metric that needs to be monitored and optimized.