Behavioral factors are a set of indicators of website users' behavior that enable search engines to draw conclusions about its quality. In this post, you will learn about the types of behavioral factors, how to track them, and improve them.
What are behavioral factors
These factors include:
User actions when analyzing search results that include the specific website.
User behavior after clicking on the website.
User actions following their visit to the website.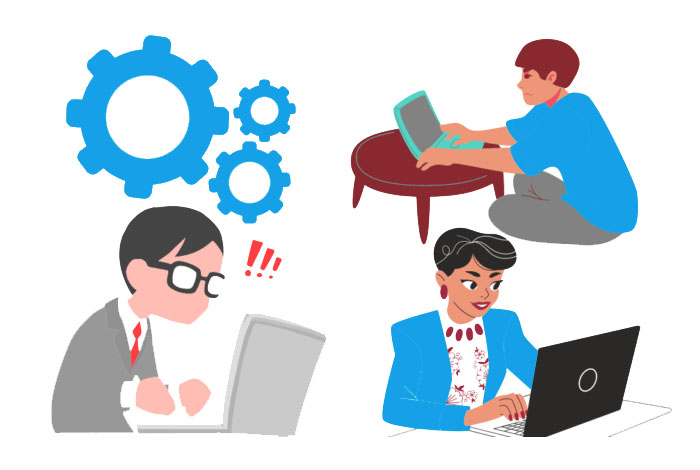 The first parameter of behavioral factors is called CTR (Click-Through Rate), which measures the clickable snippet in search results. It is calculated as the ratio of clicks on the website to the total number of impressions in the search results, multiplied by 100%. If a website receives many clicks without users returning to the search results, even if it's not ranked first, it signals high relevance of the page to the search engine.
With a significant number of such visits, the website's rankings improve. A well-known experiment conducted by SEO specialist Rand Fishkin in 2014 demonstrated that it is possible to boost a website's rankings in just a few hours through active user clicks and interactions on the site. He asked users to search for "IMEC Lab" on Google and click on the moz.com website in the search results. At the beginning of the experiment, the site was ranked seventh, but within three hours, it reached the top position.
Search engines aim to operate efficiently and provide users with sites that offer useful information relevant to their queries. Therefore, search engines improve the positions of projects with high CTR, allowing other users to access the required information. Websites with high-quality content, fast loading speeds, mobile-friendly pages, attractive snippets, and other well-optimized aspects tend to achieve good behavioral metrics.
Within a website, search engines track metrics such as average time spent on pages, depth of page views, bounce rate (the percentage of page exits without any action), return rate (the percentage of users who return to the site), page view count, and bookmark additions.
After a visitor leaves a website, search engines monitor whether they return to the search results. If the user proceeds to visit other resources for the same query, it indicates that they didn't find the necessary information on the previous site. For search engines, this indicates a lower quality resource and may lead to a decrease in its rankings.
Google's behavioral factors include the following metrics
Bounce Rate

This represents the percentage of visitors who leave a website immediately after viewing a single page. It is also considered a bounce when a user does not navigate deeper into the site. In the report, a session duration of zero is displayed because the visitor does not engage in any actions, making it impossible for the system to accurately calculate the time spent on the site.

The bounce rate is calculated by dividing single-page visits by the total number of site visits.

Page Views

This metric counts the total number of times pages are viewed, taking into account both repeat visits by users and unique page views.

Average Page Duration

This measures the average amount of time users spend on a page during their visits.

Exit Rate

This indicates the percentage of page views that were the last in a session. You can examine this group of parameters in Google Analytics by selecting "Behavior" in the "Overview" report.
These behavioral factors provide insights into how users interact with a website and help evaluate user engagement and the overall quality of the site's content and user experience. Analyzing these metrics in Google Analytics can provide valuable information for optimizing and improving the website's performance.
To improve behavioral factors, ranking and overall site performance, you should follow these steps
Improve the quality and completeness of content
Create useful and unique content that provides users with all the necessary information, reducing the need for them to visit other sites. To ensure comprehensive information coverage, it is important to build a robust semantic core that will be used in content creation. High-quality, lengthy, informative, and well-structured articles will motivate users to revisit the site and share the materials on social media and other websites.

Enhance technical aspects of the website
Address and fix any SEO errors. Any technical difficulties with the site can increase the bounce rate and negatively impact behavioral factors. It is crucial to ensure a smooth and seamless user experience by optimizing the website's technical performance.

Focus on usability
A well-structured website, the presence of a search function, additional sections with recommended articles and comments, and fast page loading speed all contribute to increasing user engagement and time spent on the site. Hotjar is a useful tool for analyzing the user-friendliness of a website, as it provides recordings of user sessions, allowing you to identify any difficulties users may have encountered while navigating the site.

Optimize the appearance in search results
Attention-grabbing and interesting snippets, including elements like emojis, brackets, numbers, and other visually appealing symbols, can positively impact click-through rates (CTR). The snippet is formed from the Title and Description meta tags, as well as the site's URL. Adding structured data markup can also result in enhanced snippets with additional information, such as ratings and product prices, making the site stand out and attract more clicks.

Promote on social media
Positive behavioral factors can be influenced by traffic from social media platforms and vice versa. It is important to include social media buttons on the website and engage in social media marketing (SMM) to drive traffic from these platforms.

Avoid artificial manipulation
Engaging in activities like artificially inflating behavioral factors is highly discouraged. Some practitioners employ special programs and scripts or hire freelancers to simulate user activity. While these actions may initially have a positive impact on the site's rankings, they can lead to penalties from search engines in the long run.