In today's digital age, having a strong online presence is crucial for the success of small businesses. However, with the vast number of websites competing for attention, it can be challenging for small businesses to stand out from the crowd. This is where Small Business SEO (Search Engine Optimization) services come into play.
By optimizing their online presence, small businesses can improve their visibility in search engine results, drive targeted traffic to their websites, and ultimately increase their customer base and revenue.
What are Small Business SEO Services?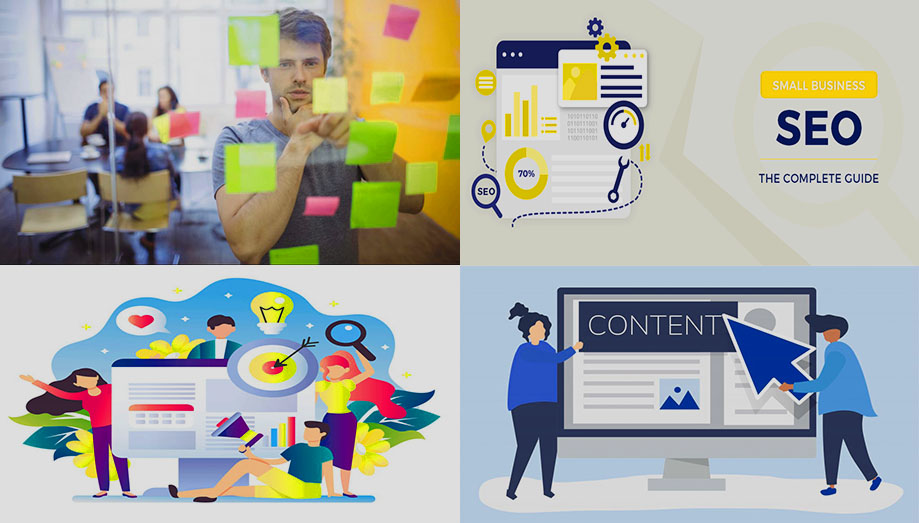 Small Business SEO services encompass a range of strategies and techniques aimed at improving a website's visibility in search engine rankings. These services are tailored specifically for small businesses, taking into account their unique needs, budget constraints, and competitive landscape. A comprehensive Small Business SEO campaign typically includes:
Keyword Research: Identifying relevant keywords and phrases that potential customers are likely to use when searching for products or services offered by the business.

On-Page Optimization: Optimizing website elements such as title tags, meta descriptions, headings, and content to align with targeted keywords and improve search engine crawlability.

Off-Page Optimization: Building high-quality backlinks from reputable websites to increase the website's authority and credibility in the eyes of search engines.

Local SEO: Implementing strategies to improve local search visibility, such as optimizing Google My Business profiles, managing online reviews, and ensuring consistent NAP (Name, Address, Phone Number) information across online directories.

Technical SEO: Ensuring that the website is technically sound and optimized for search engines, including factors such as website speed, mobile-friendliness, and crawlability.

Content Marketing: Creating and promoting valuable, informative, and engaging content to attract and engage the target audience, while also improving search engine rankings.

Analytics and Reporting: Monitoring and analyzing key performance indicators (KPIs) such as website traffic, keyword rankings, and conversions, and providing regular reports to track progress and make data-driven decisions.
Why Small Business SEO Services are Essential
Increased Online Visibility: By optimizing a website for relevant keywords, small businesses can improve their visibility in search engine results. This allows them to appear in front of potential customers who are actively searching for products or services they offer, increasing the chances of attracting qualified leads.

Targeted Traffic: Small Business SEO services help drive targeted organic traffic to the website. This means that the visitors are genuinely interested in what the business offers, increasing the likelihood of conversions and sales.

Cost-Effective Marketing: Compared to traditional advertising methods, Small Business SEO services provide a cost-effective marketing solution. While there are initial investments involved, such as hiring an SEO agency or specialist, the long-term benefits can outweigh the costs. Once the website starts ranking higher in search results, the ongoing organic traffic can be a sustainable source of leads and customers.

Competing with Larger Businesses: SEO levels the playing field for small businesses, allowing them to compete with larger companies in search engine rankings. With the right optimization strategies, small businesses can outrank their competitors and gain a competitive edge.

Brand Building and Trust: Ranking higher in search results and appearing on the first page establishes credibility and trust with potential customers. When a small business consistently appears in relevant searches, it builds brand visibility and authority, leading to increased trust and customer loyalty.

Long-Term Benefits: Small Business SEO services provide long-term benefits. While it takes time to see significant results, once a website starts ranking higher, it can maintain its position with ongoing optimization efforts. Unlike paid advertising, which stops generating traffic once the budget is exhausted, organic traffic from SEO can continue to bring in leads and customers over time.

Increase Your Sales and Grow Market Share!