What are the sources of traffic to your website?
Before asking how to attract more traffic to your website, you need to first understand where the traffic is coming from and how users are landing on your website. Once you have a clear understanding of the volume and quality of traffic from each source, you can begin implementing methods that we will discuss in the next chapter.
Direct Traffic When a user directly enters your URL, bookmarks your page, or views a non-web document such as a PDF or slide deck, Google considers it as direct traffic. Additionally, pages with missing or corrupted tracking codes or incorrect redirection also fall under this category. When a user transitions from a secure HTTPS address to an insecure HTTP, such a visit is counted as direct traffic.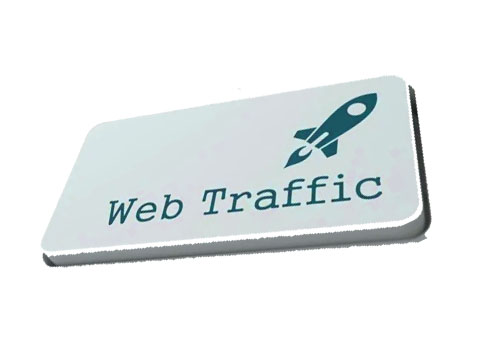 There's no need to increase direct traffic to your website, but you should monitor it. Identify pages with a high amount of direct traffic and regularly check them.
Channels Overview - US leading news sites
Organic Traffic (SEO)
All visitors who land on your website after entering a search query in a search engine like Google, Bing, or Yandex are counted as organic traffic. You acquire this type of traffic through effective SEO. Inbound marketing as well as content marketing are strategies that generate organic traffic through SEO.
Paid Traffic (SEM/PPC)
PPC (Pay-Per-Click) is a performance-based advertising model that utilizes keyword targeting in search engines and other platforms. It allows you to quickly increase traffic while controlling advertising expenses and audience targeting. You need to track paid traffic from search engine marketing (SEM) to stay on the right path and optimize your digital strategy.
Advertising Display advertising is part of SEM that offers an excellent way to attract more attention to your website.
Traffic generated through banners or ads displayed on ad networks like Google AdSense and Apple Search Ads, or on other websites, is grouped under display advertising traffic.
Referrals Pay attention to this type of traffic as it holds immense potential. Referral traffic refers to those who navigate from another website where someone added a link to your website in their blog post or media article. Such backlinks can be a source of valuable traffic if they are placed on authoritative websites.
Social Media
This is another traffic source with fantastic potential. Analyze the quantity and quality of traffic from each social media platform separately.
Email Marketing
Anyone who clicks on a link in an email you sent will be accounted for here if the email was properly tagged. Keep this in mind because email marketing is one of the most effective marketing channels with higher-than-average return on investment (ROI).
Why do you need to increase traffic to your website?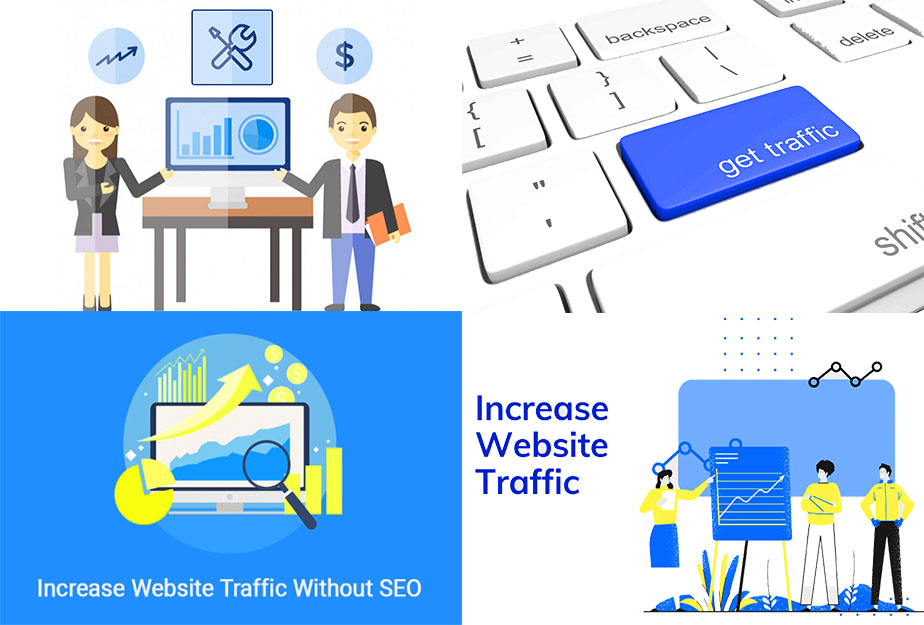 Do you know how a nature photographer captures the perfect shot of a flying eagle? They increase their chances. The key is to take thousands of photos. The more photos they take, the more chances they have of getting the perfect image (and a higher percentage of great shots as well). The traffic to your website works in a similar way: the more traffic you have, the more chances you have of converting more visitors into paying customers.
The volume of traffic reflects the number of potential customers visiting your website. But that's not the only reason. A website that already receives a lot of traffic also attracts additional traffic. This provides an opportunity to increase brand visibility and gain leadership. Search engines will perceive your website as authoritative, which will be reflected in your search engine ranking.
It also opens up opportunities to engage with a broader audience. Get to know your visitors, gather information about who they are and what they're looking for. You can use this information to better understand your audience, optimize targeting, and ensure quality traffic.
How to Increase Website Traffic: 13 Tips
Use marketing channels your competitors aren't using Explore your competitors' website traffic just as you analyze your own. The traditional and easiest approach is to use the same channels. However, sometimes it's better to go in the opposite direction. Identify channels that your competitors haven't discovered or are ignoring, and use them. This is your chance to reach an entirely new audience through strategic and targeted marketing efforts on channels your audience doesn't expect.

Develop a blog strategy Your blog can be a powerful traffic generator if managed correctly. There are different approaches to determine what works best for you.

Here are a few essential points to follow:
Be consistent
Provide up-to-date, high-quality content
Cover diverse topics
Write engagingly
Apply SEO practices The idea is to become an authority in matters that are important to your target audience and be a source of answers.
If you operate in an industry or sector with high blogging competition (which is the case for most sectors), here are a few ways to expand your audience reach:
Establish partnerships with affiliates and other websites. Guest posting on other websites will enhance your authority. These publications can also generate backlinks to your website, attracting additional relevant traffic.
Invite bloggers who can increase your readership to contribute to your website. Invited bloggers are likely to link back to their articles and share them with their social media followers.
Publish your posts on content-sharing platforms like Medium and Quora. Promote each post on your social media channels.
Utilize influencer marketing Influencer marketing is the fastest-growing marketing channel in recent years. It is expected to grow into a $5-10 billion market by 2023.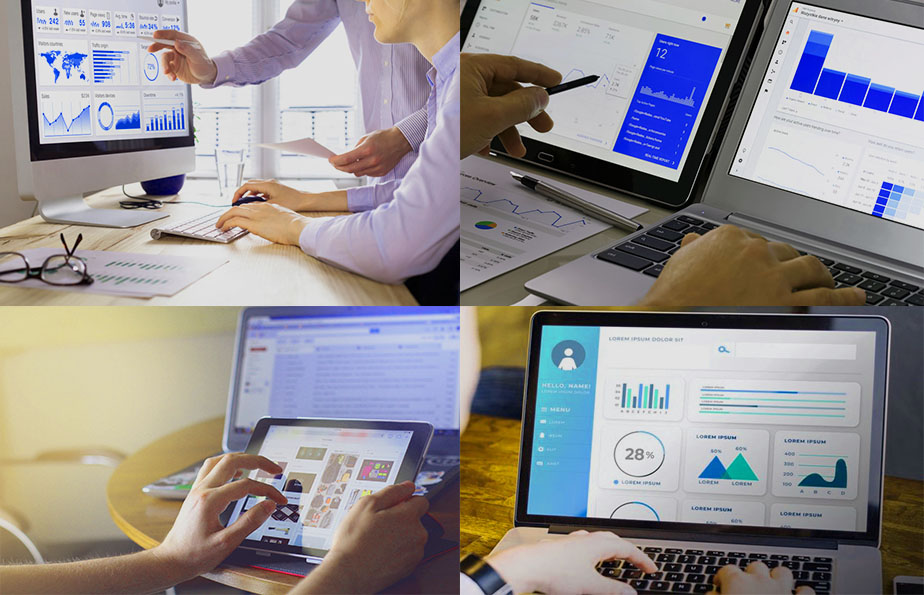 This method emerged as a byproduct of social media popularity and leverages the effectiveness of third-party endorsements. Influencers are individuals perceived as authorities in an industry or niche. They can be celebrities, journalists, bloggers, or any experts in a particular field. Engaging them to promote your product or website allows you to reach a much wider audience, namely the influencer's followers.
To find a suitable influencer for your business, you need to conduct thorough research. Here's what to look for:
How many followers do they have? The size of their audience may be a factor influencing the cost of partnership. There are four main types of influencers: nano (less than 1,000 followers), micro (1,000 to 100,000 followers), macro (over 100,000 followers), and mega (over 1 million followers). Each level of influencer can provide different marketing strategies based on their level of influence.
What are their values and what do they stand for? Choose someone whose personal characteristics and values align with your brand.
Where do they place their advertisements? Make sure they advertise on channels that match your target audience, and ensure their activities complement your marketing efforts.
How engaged are their followers? Engagement rates demonstrate how well they deliver information to their followers and influence them.
Start by interacting with relevant influencers and build relationships before moving on to business matters. Introduce them to your brand and ensure a good fit. An influencer will be your partner, and partnerships are a two-way street.