The value of advertising retargeting
It is difficult to expect a customer to complete a transaction during their first visit to a website. It is possible that they may want to reconsider their purchase decision, explore other available options, or compare prices of products available in other online stores. Familiarizing oneself with your product may only be the first step in market exploration. Very often, a modern consumer requires multiple touchpoints with an offer before making a purchase.
What does this mean?
Sometimes, a potential customer leaves a website without making a purchase and even forgets they were ever interested in a particular product.
Retargeting can remind them and ultimately motivate them to make a purchase. In other words, retargeting can serve as an incentive to complete the buying process.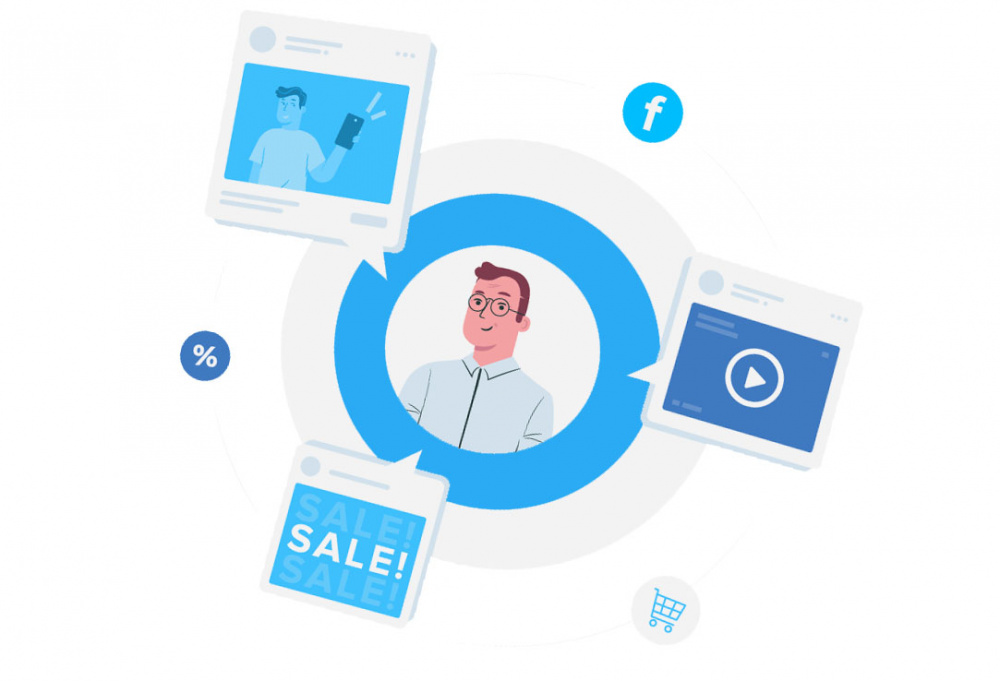 Retargeting has another important advantage: it increases brand recognition. How? It's simple: if a buyer sees an advertisement several times, it is possible that it will eventually stick in their memory, and when they are ready to make a purchase, they will visit your store.
However, it should be noted that overly intrusive advertising will not only fail to deliver desired results but may even lead to the irritated recipient deliberately considering a competitor's offer.
Effective ad targeting is also a key aspect of retargeting. The advertisement shown to potential customers should truly align with their interests and needs. Pay attention to this when developing your retargeting campaign. If your advertising is poorly targeted, it will not yield the desired results. Optimizing your campaign is essential to maximize the return on your financial budget.
What is the value of retargeting?
Here are a few factors that make retargeting advertising successful:
Audience segmentation based on behavior.
Identifying the right advertising platform.
Delivering the right message to the intended audience.
What does retargeting advertising do?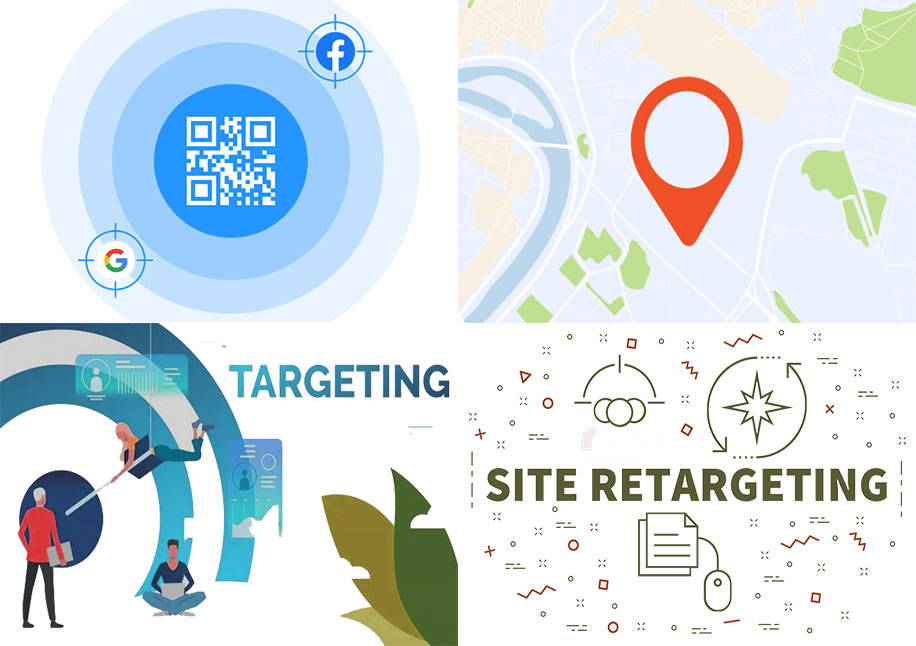 What does retargeting advertising do?
Simply put, retargeting advertising helps users move to the next step on the path to becoming a customer. It's not just advertising that urges users to "buy now." Your retargeting message should not be a rephrasing of the original marketing message. However, smart retargeting focuses on understanding where your customers are in their buyer's journey and helping them take the next step.
For example, let's say you're a company selling software, and your goal is to get users to sign up for a free trial version. The initial strategy is to bid on terms like "cloud software" when directing users to a page that explains your software and encourages account creation. Unfortunately, only a small percentage of users take this action. You may be tempted to redirect all non-converting web traffic to additional information about your software.
Do you see the problem here? If the message didn't work the first time, why would it work now? This is where you need to change your retargeting strategy.
First things first: start with tags
The key to launching retargeting advertising starts with proper tagging. If you want to target users on websites or apps of any kind, pixels and tags are necessary.
Each platform on which you want to display retargeting advertising has its own pixel. Right now, the options seem limitless. You can focus on major platforms, including (but not limited to):
Google Ads
Microsoft Ads
Meta (Facebook)
Instagram
TikTok
LinkedIn
Twitter
Snapchat
Pinterest.
If you plan to test all these platforms, having a large number of hard-coded pixels can slow down your website. Try using Google Tag Manager to simplify tag/pixel management for easier implementation.
How do these tags work?
These tags identify users based on their activity on a website (anonymously), which is then collected on platforms where you can later set up targeting.
Now, one important thing to consider is the phasing out of third-party cookie support. It has already been announced that Google is removing third-party cookies, and many others are likely to follow suit. This shift in the consumer landscape leads us to the next key element of retargeting advertising: audiences.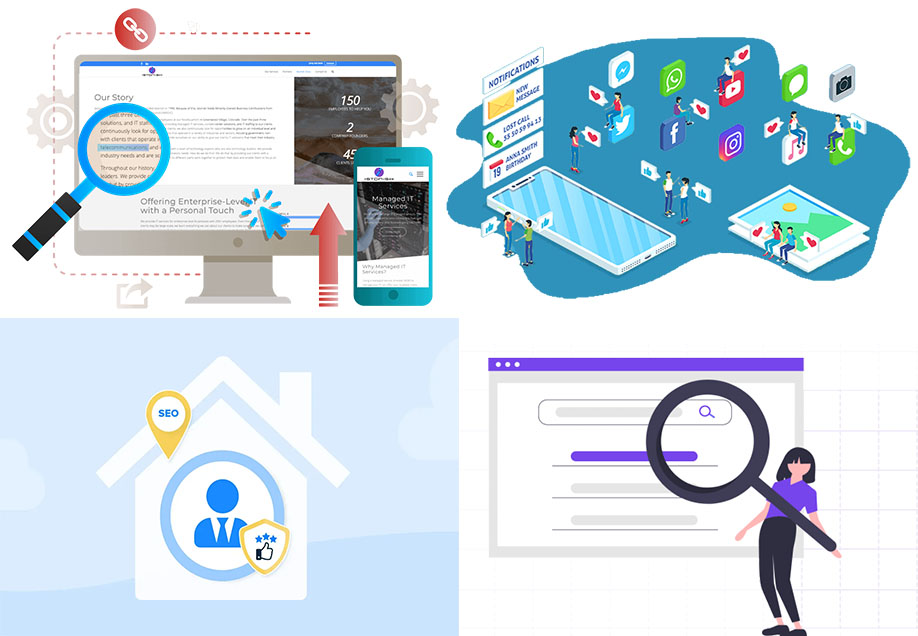 Create meaningful audiences
Target audience As mentioned earlier, the phasing out of third-party cookies may impact retargeting in the future. But how?
The most significant shift will come with safeguarding your users' data from firsthand—right at the beginning of their user journey. First-party data means that consumers provide you with their information directly, such as by providing their email address on your website.
When you have your own data, the segmentation possibilities are endless.
For example, you can segment your users based on:
How they initially landed on your website (direct visits, social media, referrals, etc.). How long they stay on your website. Whether the user performed a specific action on your website or not. Which categories or products they viewed. Whether the user is a returning customer. Duration of viewing one of your videos. What type of offer they choose on your website to provide their data. How they interacted with your social media pages. Again, these are just a few examples of how you can customize retargeting. In fact, be as creative as you want!
Now, if consumers provide specific user data, you can upload this information to multiple platforms to guide them towards the desired goal. This data is uploaded in a secure hashed format to ensure user anonymity.
You can upload data such as: Email address. First and last name. Phone number. Address. Other types of data are available depending on the platform.
This works because if your user data matches with cross-referenced data from a specific platform, you can retarget them. Additionally, if you have set up pixels or tags, you can create specific behavioral audiences and use them on relevant platforms. For example, if you've linked your YouTube channel with your Google Ads account, you can create remarketing lists for users who viewed a specific video as an advertisement.
These types of remarketing audiences are effective for retargeting someone who is likely in the awareness stage.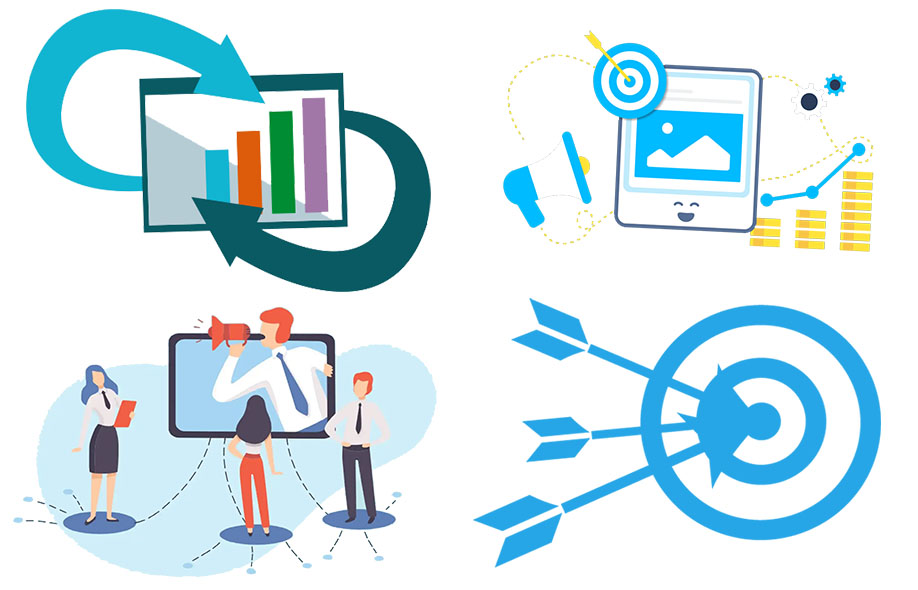 Choose the right messaging
Now that you have identified your retargeting audience, it is crucial to deliver the message correctly. If your company has an average sales cycle of 6 to 12 months, can you expect someone to make such a sale immediately? Most likely not.
That's why audience segmentation is so important. You shouldn't broadcast the same retargeting message to everyone, nor should you use the exact same message you initially used to reach them.
Let's go back to the example of cloud security. Selling cloud security software is likely a long sales cycle involving multiple decision-makers.
If this is the first page you see as a new user, would you take immediate action? Probably not. What if you land on the same page from retargeting advertising a second time with no differences in the ad copy? Again, it's unlikely to have much impact.
The idea is so simple, yet many companies get it wrong. They are all looking for that final sale without explaining to the user why they should choose your product.
Now, let's consider the ideal scenario
Introduce your product to your ideal audience → Direct them to an informative page about what you do and offer. Create a retargeting audience based on the qualification factors of this page → Encourage them to download a technical information document. Further segment this audience if they perform this action → Begin introducing them to a stronger offer (such as a demo or trial version if it's convenient for the user). This very simplified scenario likely needs more steps to nurture user interest in your product. But this condensed version should give an understanding of why the messages or offers should differ each time.
Find your user on the right platform
We've discussed tags, audiences, and messaging for retargeting advertising. Now it's time to choose the right platform. We touched on just a few platforms you could redirect your focus to. So, with numerous options available, does it mean you should use all retargeting options?
Not necessarily!
The key to determining your retargeting platforms lies in audience research. Ask yourself the following questions:
What are the key demographic characteristics of my audience? Where does my audience spend their time? Am I primarily gathering business user information or personal information? What message am I sending to my audience? Dive deeper into the behavior of your audience to make the right decision about the retargeting platform. For example, if you're trying to reach decision-makers and collecting work emails, you might consider using LinkedIn or Quora as a retargeting option. In that case, personal social platforms like Facebook or Instagram may not be the best choice.
Messaging should also influence which retargeting platform to use. If you're trying to get someone to sign up for a demo or start a free trial, you may not want to use platforms that are more geared towards raising awareness, such as YouTube.
Measuring the effectiveness of retargeting
KPIs, or key performance indicators, are used to measure the effectiveness of retargeting or other internet advertising.
Such indicators include, but are not limited to:
Website traffic, typically expressed as UV (unique visitors). Conversion rate, expressed as a percentage of the number of conversions divided by UV * 100%. Cost per conversion on an ad unit for optimizing the ads you see. ROI (Return on Investment), which is the profitability of the investment in a specific ad unit. If the ROI is below 100%, the ad is losing our resources; if it is above 100%, we are earning. All these metrics and more can be obtained directly from the advertising company's client panel, such as Google Ads or Facebook Ads.