What is Digital Marketing?
Digital marketing is a broad term for marketing products and services that utilizes digital channels to attract and retain customers. This includes any form of advertising, from online radio ads to contextual advertising on the internet. In simple terms, digital marketing refers to any promotion that involves "digital" elements.
It is often confused with internet marketing, marketing within the online realm. However, there is a significant distinction between the two. Digital marketing includes internet marketing but is not limited to it. Let's compare: internet marketing includes SEO (search engine optimization), contextual advertising, webinars, and more—all channels that are exclusively available online. On the other hand, digital marketing encompasses all of the above, plus advertising and promotion across any digital medium outside of the internet. In other words, it involves digital communication that occurs both online and offline.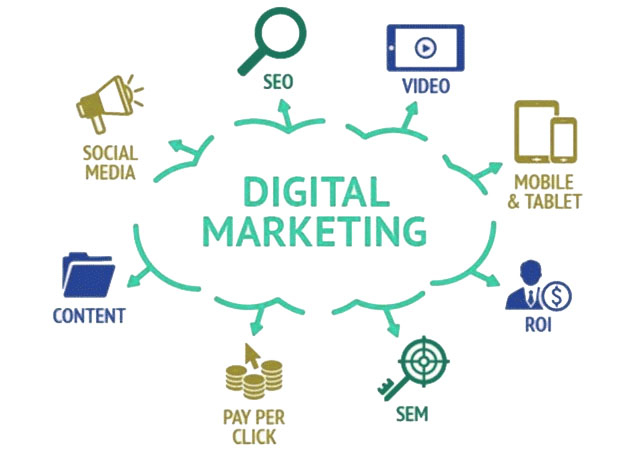 Of course, traditional advertising methods such as newspaper ads, flyers, TV commercials, and billboards do not fall under the umbrella of digital marketing.
However, if a billboard includes a QR code that allows users to visit a website, then it becomes a part of digital marketing. In essence, internet marketing focuses on the use of digital channels.
The History of Online Marketing: How Online Marketing Began
Digital advertising was possible even before the advent of internet marketing. A prime example of this is the pioneers of the field, the SoftAd Group (now ChannelNet). In the mid-1980s, they developed an unconventional advertising campaign for several automakers.
The idea was simple: magazine readers were required to cut out a special insert from the magazine and send it by mail. In return, they received an offer for a free test drive and a floppy disk containing advertisements for various car brands. This company combined digital media with offline marketing tools. The term "digital marketing" (or "digital advertising") began to be used in the 1990s.
Components of Internet Marketing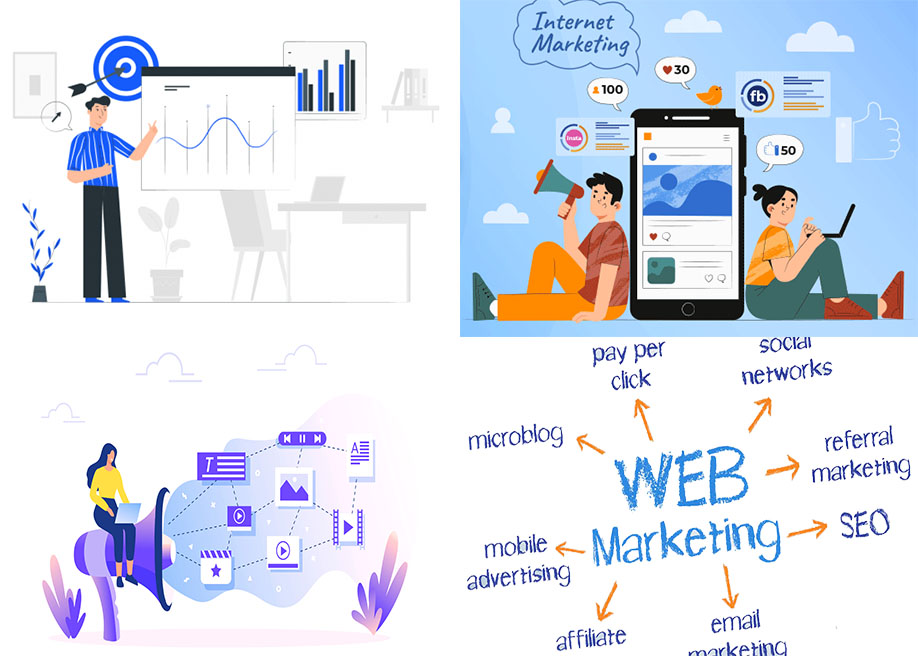 Each tool and channel of digital marketing can be the subject of an entire article.
Therefore, we will provide an overview of the most common types of digital marketing:
Digital TV and online radio advertising
Advertising in applications, messengers, and online games
SMS and MMS marketing
Advertising on interactive and outdoor LED screens, self-service terminals
SEO and SEM - search engine marketing
Contextual advertising, banners, and teaser ads
Social Media Marketing (SMM)
Email marketing
Affiliate marketing, where webmasters receive payment for each visitor or customer they bring in
Not every company can afford to utilize all of these channels at once, nor is it necessary in most cases. The choice depends on the business goals and/or the approach of the agency managing the project. It is also essential to consider reputation management across all sources that mention the company. Perspectives on digital marketing and the effectiveness of different channels may vary, which is why we sought the opinions of several experts in the field.
What Do Digital Agencies Do?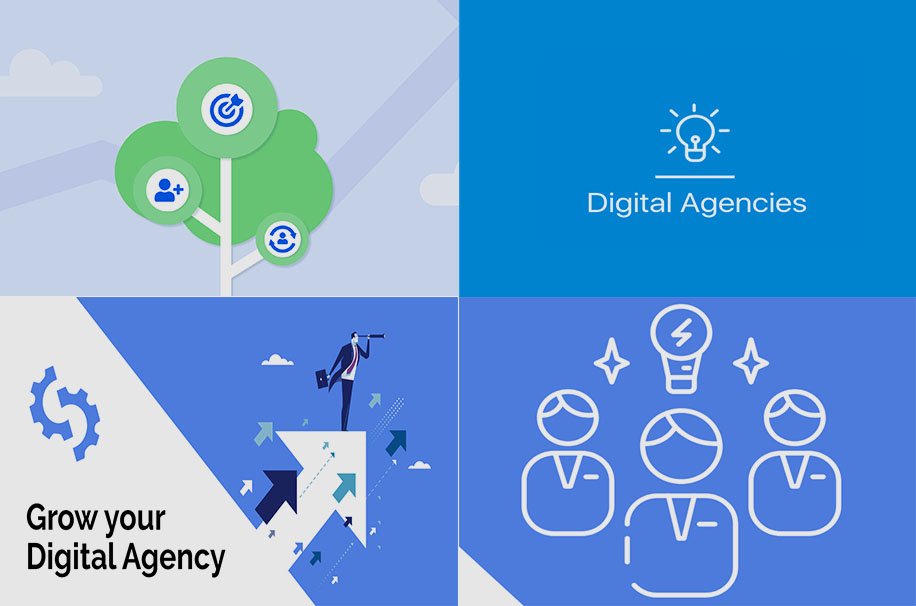 In general terms, digital agencies ensure the presence and promotion of a brand in the digital environment. The team may consist of marketers, SEO specialists, analysts, project managers, designers, web developers, programmers, content managers, and copywriters. For occasional projects, such agencies may also hire freelancers, such as videographers or photographers.
Digital agencies provide the following services:
Development of comprehensive product promotion strategies.
Website development, design, and media and contextual advertising.
Community management in online platforms.
Organization of offline events.
Creation of advertisements for digital TV or online radio, and more.
However, there is another crucial aspect to digital marketing—analytics. Fortunately, the digital environment allows for easy data collection. Marketers analyze user information and behavior, including demographics, interests, online activities, advertising sources leading to the website, and more.
With the help of such data, digital agencies can better understand their target audience and assess the effectiveness of specific advertising campaigns or promotion strategies. Therefore, among the most important tools in their arsenal, professionals highlight analytical systems.
Google Analytics is a universal tool that can be used by all. The key is to set up tracking of key performance indicators (KPIs) correctly, utilize the collected data, and make decisions based on them. Additionally, I regularly use Google Tag Manager. It allows me to be less reliant on developers and enables tracking of more data. Using this information as a basis, I can make important decisions.
Advantages of Digital Marketing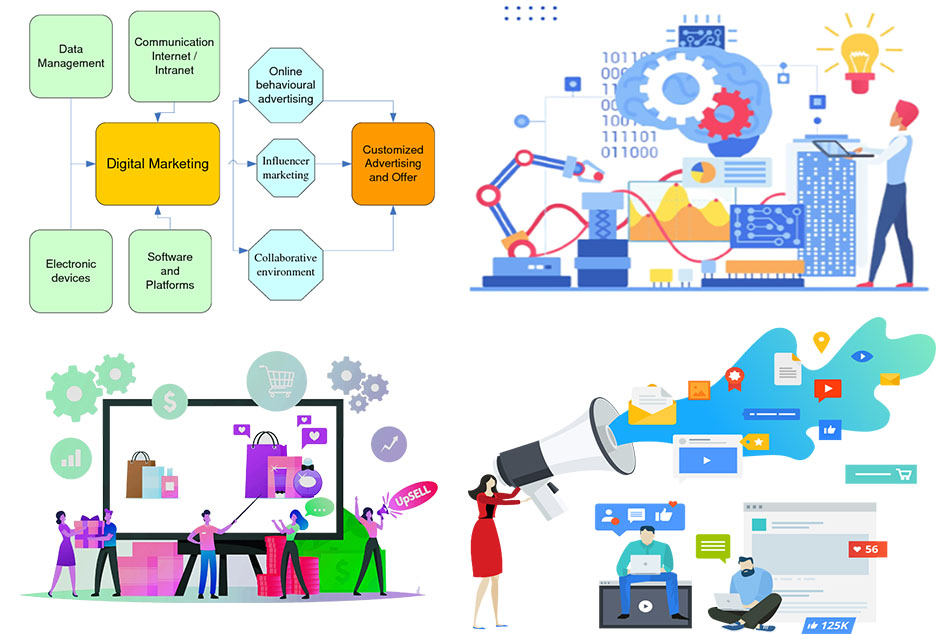 Digital marketing allows businesses to reach both online and offline consumers who use tablets, mobile phones, play games, and download applications. This enables brands to target a wider audience beyond the confines of the internet.
The ability to gather precise and detailed data is a significant advantage. Almost every user action in the digital environment is tracked by analytical systems. This enables accurate conclusions about the effectiveness of different promotion channels and helps create an accurate buyer persona.
Digital marketing offers a flexible approach, allowing businesses to attract offline audiences to the online market and vice versa. For example, a flyer with a QR code can direct users to a website, while email campaigns can invite subscribers to attend seminars or other offline events.
Digital marketing encompasses a comprehensive range of promotion strategies involving multiple channels. Therefore, it is important not to attempt to utilize all channels, but rather base decisions on business goals and capabilities. Moreover, nearly all surveyed experts agree that there are no universal solutions, and tools need to be chosen based on the specific company.